I was at over at
Chez Knitnana
and she had this great quiz to take. Mine matches me to a T! Try it for yourself.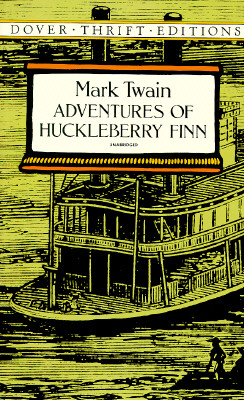 You're Adventures of Huckleberry Finn!

by Mark Twain

With an affinity for floating down the river, you see things in black
and white. The world is strange and new to you and the more you learn about it, the less
it makes sense. You probably speak with an accent and others have a hard time
understanding you and an even harder time taking you seriously. Nevertheless, your
adventurous spirit is admirable. You really like straw hats.


Take the Book Quiz
at the Blue Pyramid.
I do love Adventure, and I do have that southern "drag talk" as I've been told by people even in my hometown. There are those who find it hard to take me seriously because I can change thoughts or beliefs pretty quickly. Prove something to me and I'm on board with it! And yes the more I learn about the world the less it makes sense, especially right now!
Besides, I always did love me some
Samuel Clemens
!